The Leaf Burrito is an ingenious new yard debris system that makes the arduous task of bagging leaves, hedge clippings, weeds, sticks, and grass clippings be an incredibly simple and eco-friendly experience! It starts completely flat for instant loading then burritos up with heavy duty zippers. The 5' residential burrito holds 4+ large plastic bags of leaves and the 7' commercial burrito holds 6+ bags.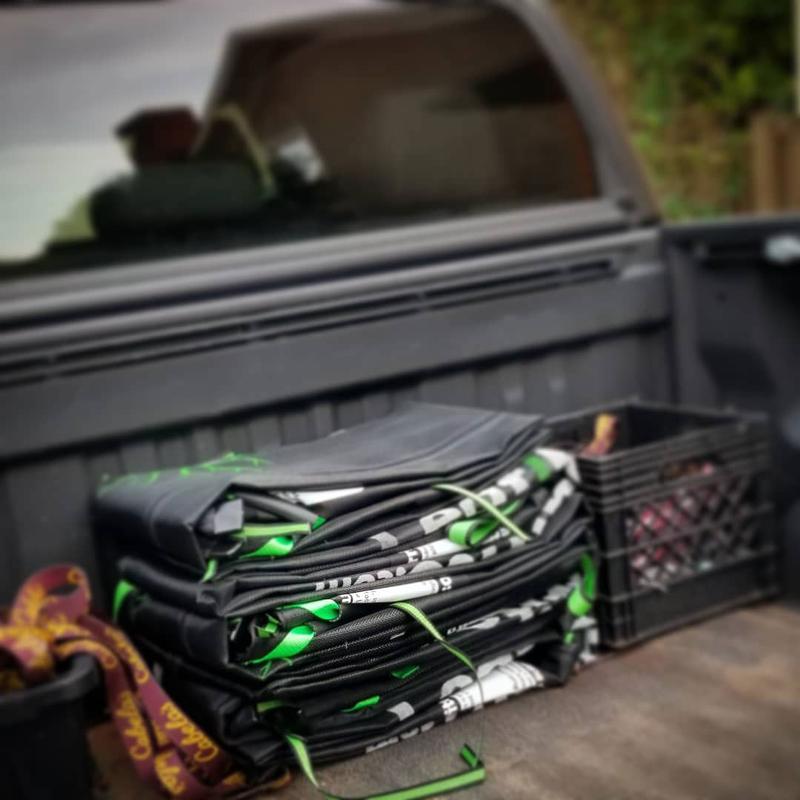 Reusable and eliminates single-use bags where the plastic film goes directly into the landfill.
The 5' burrito is designed for curbside emptying by the city where they simply empty the burrito and leave it in your yard.
Made of our own incredibly strong custom-made mesh design which will not tear and will not collect water like plastic trash cans and bags.
Five high-strength straps for easy dragging, carrying, lifting, loading & emptying.
Five industrial-strength zippers with pulls and lanyards.
So incredibly easy to use that it makes it a breeze to keep up with your yard work more often.